//
4th of July Special!
20% Off Tuff Toe Products
10% Off Cleats + Tuff Toe Applied Free 
Use Coupon Codes at Checkout: 
4THWPWLP120 (20% Off TT)
4TH10CLEATWPW (10% Off Cleats)
Tuff Toe Pro
Apply it Yourself
OR
Have it Factory Applied for You
What is Tuff Toe Pro?
TUFF TOE™ Pro is applied as a thick 2 Part Epoxy/Polyurethane and cures to a durable yet flexible protective layer to form a permanent protective bond to any footwear, new or used.
Why Use Tuff Toe?
Tuff Toe Triples the life of your cleats. If you drag your cleat and are tearing through the leather on your inside foot then you'll go through a pair of cleats every 1-3 months. Stop breaking in new cleats just as they feel great! Get Tuff Toe!
How to Apply Tuff Toe Pro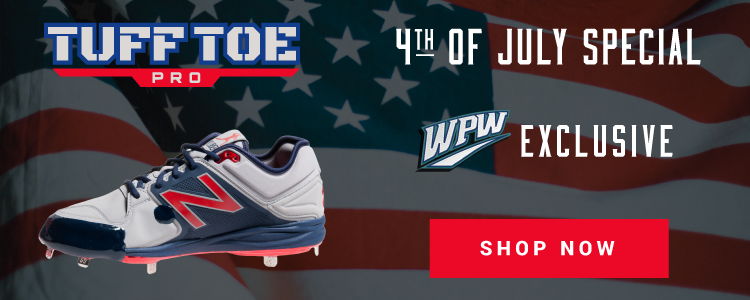 20% OFF UNTIL JULY 4TH
Our biggest discount of the year on Tuff Toe Pro.
Use Coupon Code: 4THWPWLP120 (20% Off TT)