TUFF TOE CUSTOM SERVICE FOR
Use a marker or a pen to mark how far back you would like us to Tuff Toe. Remember, the suggested area is over the steel toe and not over flex points.
Fill out the order form for each boot you want dipped. The cost of the Custom Tuff Toe covers the return shipping, you'll just pay to ship them to us.
Ship us the boot(s) that you want the Tuff Toe application applied to along with the completed form. Send to:
Tuff Toe 5443 E. La Palma Ave, Anaheim, CA 92807.
We have a 1-2 day turnaround once we receive your boots, so depending on shipping times, you could have your boots back within 4-10 days.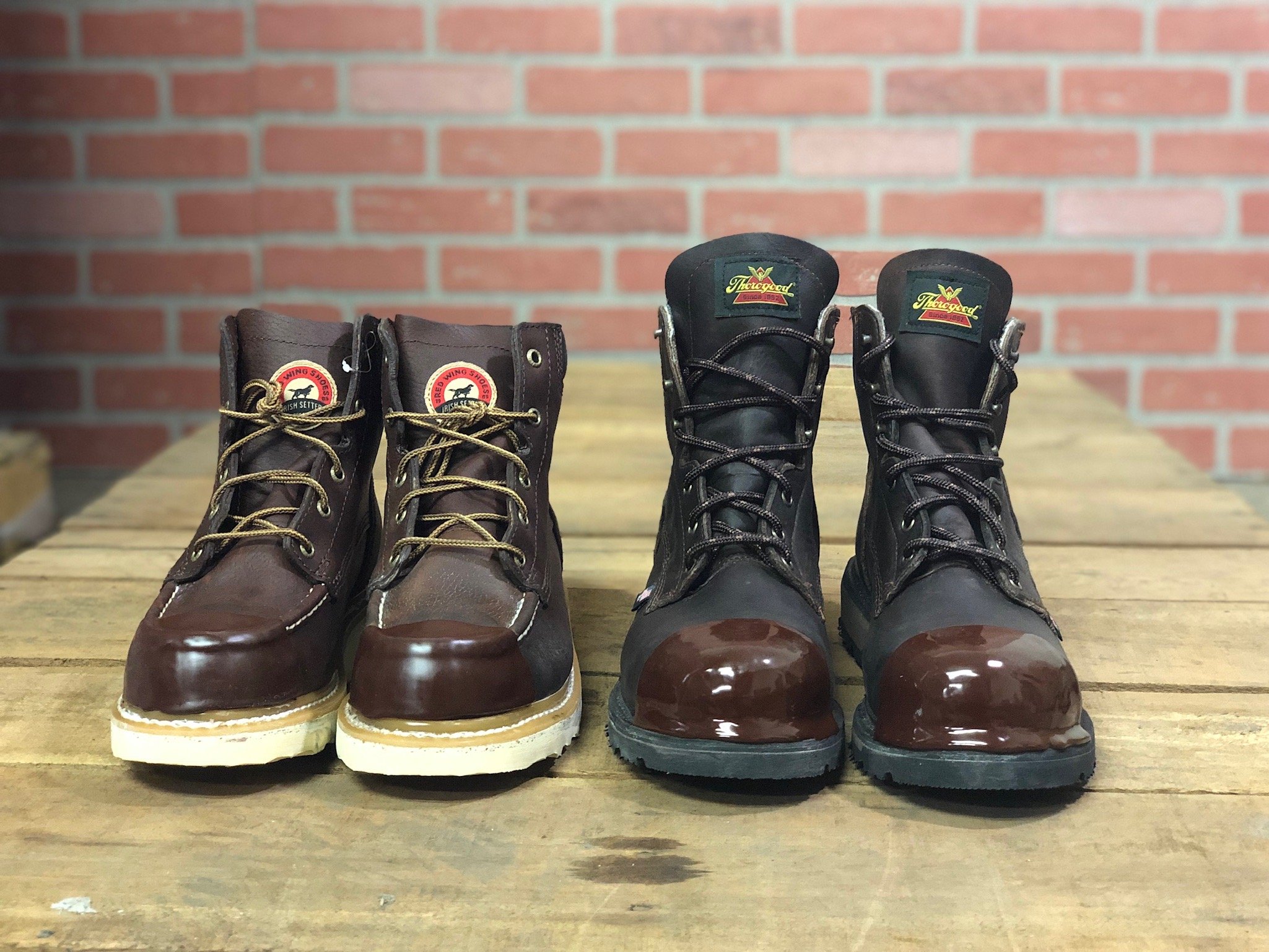 Register for a Corporate Account
Businesses can register for a Corporate Account to receive better than retail pricing when buying in larger quantities for Bulk and Retail Packaged Tuff Toe products.
Shipping & Custom Tuff Toe
Order Processing
*Estimates depend on UPS & USPS transit times. For shipping delivery details, call us at 800-888-0802 or email us at order@tufftoe.com
CONTACT US WITH QUESTiONS