Here are instructions on we and every Tuff Toe Certified Application Pro apply Tuff Toe for a professional factory finish. 
Watch the Demo Video, or read the directions below
Here's how we and every Tuff Toe Certified Application Pro apply Tuff Toe for a professional factory finish. Make sure to read through the instructions and watch the demo video before starting. If you have any questions, call, email, or Facebook message us. If you don't want to apply Tuff Toe yourself, we have nation wide retailers who can apply it for you, click here for the directory. If your boots are oiled then you'll have to deglaze them prior to beginning step 1 below. See the video below for instructions.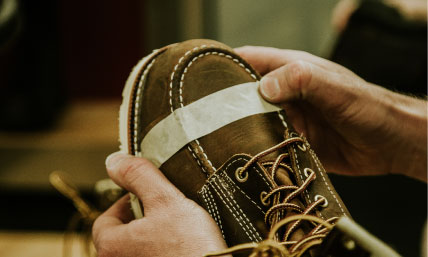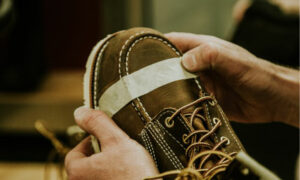 Use masking or painters tape to tape off your boots so that Tuff Toe will cover anywhere from the toe tip to 1-2 cm from where the steel toe ends. We don't recommend applying Tuff Toe to any flex areas. You can tape along the sole edge if you'd like a cleaner line.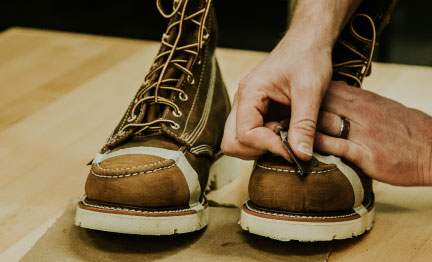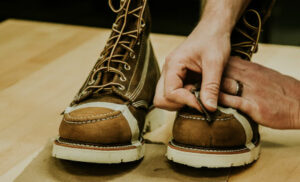 The few times we have had Tuff Toe not adhere to a shoe or boot is when the footwear material is either not prepped properly or is simply low quality leather or plastic.
STEP 3: EQUALIZE CARTRIDGE & TIP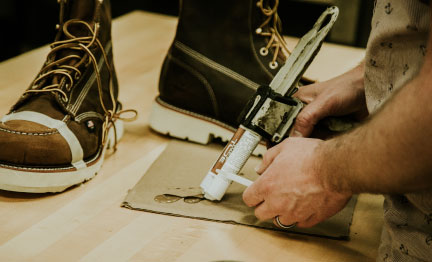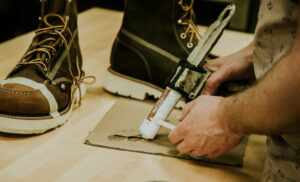 CRUCIAL. Equalize the 2-part cartridge as well as the mixing nozzle. To do this simple push out some material until you see that both the clear and color parts are extracting.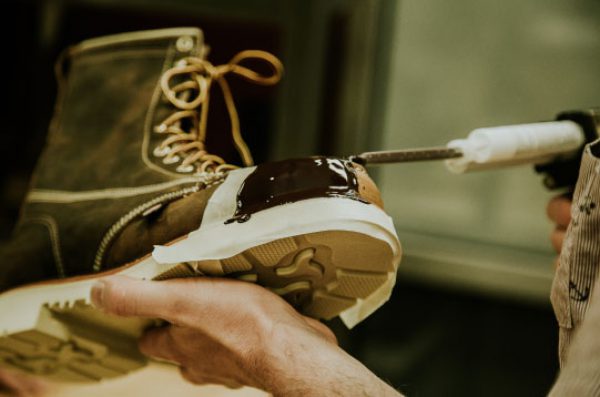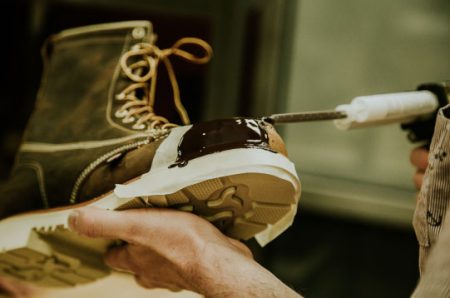 Hold the boot with your left hand (if you're right handed) and begin on the left side. Apply slowly from the sole to top. If you apply too quickly the material will come out runny and take-off on you.
Applying slowly allows the material to begin setting so that it is thicker and easier to manage. If the material begins to run on you, simply turn the boot so that the material runs back into itself.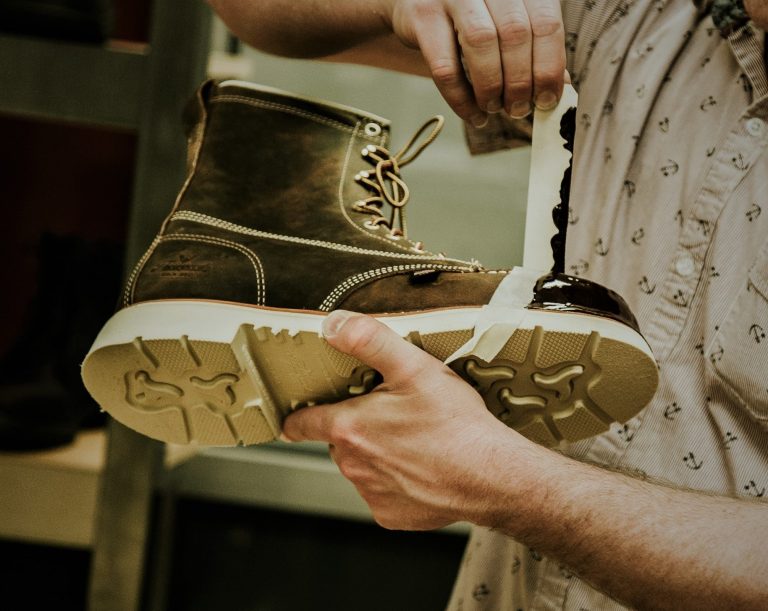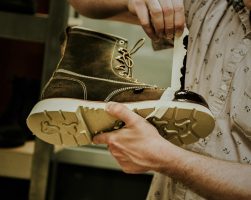 Remove the tape within 30 seconds of finishing your application. To do this, make sure you pull carefully so that the tape doesn't pull up material and sling it over your fresh new application.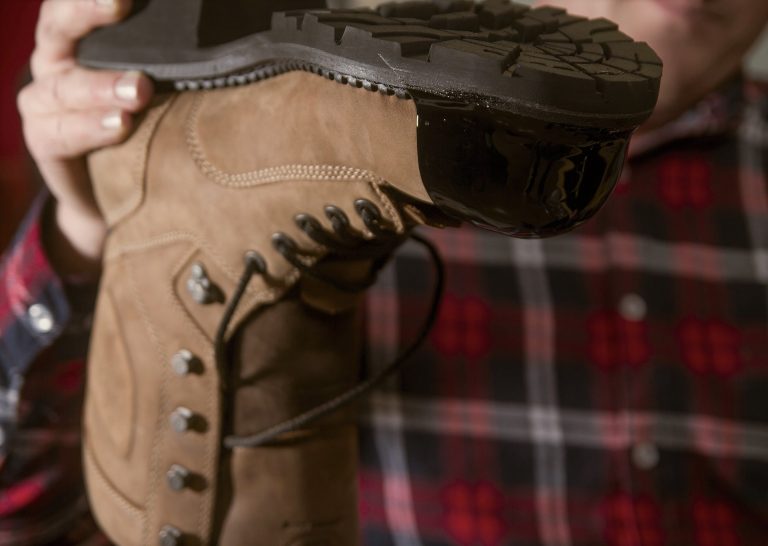 The material is still setting up and if you simply put the boot down the material will run to the sole. You want the material to be focused on the toe tip, so rotate the boot for 1-2 mins with the toe tip pointed down.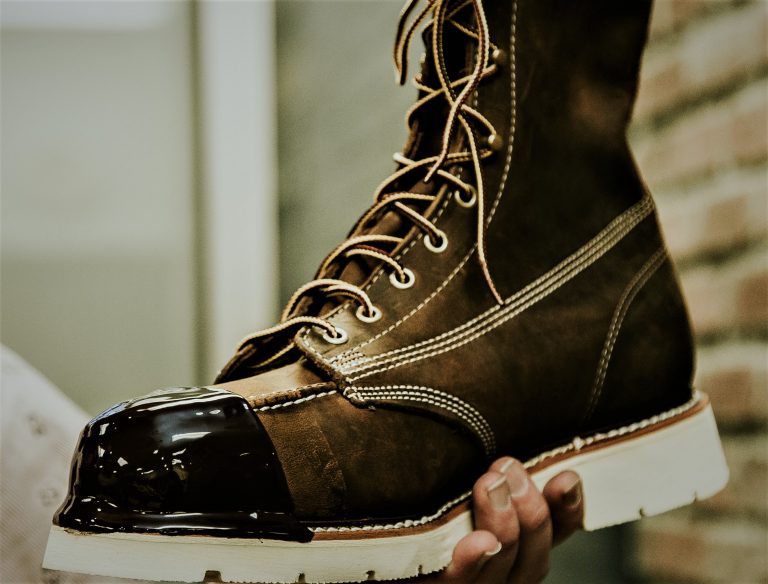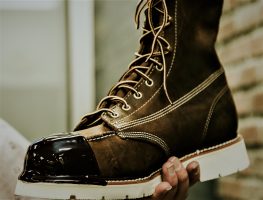 A full 24 hrs is recommended for a full cure, however you will see that within 90 mins the material will be 80% cured. If you have to use your boots before the 24 hrs we recommend putting them in a warm area to help speed up the process (a hot car or in front of a heater works great).
Check your boot for oil levels. If painters or masking tape won't stick then not much will. Use Comet or Deglazing Chemical to prep oily boots, as shown in this video.